The Little Lake County Gives Back program is a community outreach effort to connect not-for-profit organizations with our readers.
If you are like most average American families you have stuff, lots of stuff. We do and one of my resolutions this year was to try to shed over 500 pounds of it! While I have a few regular charities I usually donate to I would love to find local places that could use my unwanted items. As a relative newbie to the Lake County area though taking the time to try to find charities that are looking for what I specifically have is time consuming and honestly doesn't always get done!
Introducing a new site that takes care of that step for you and makes it all easy and online: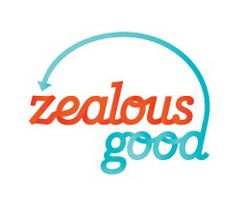 Zealous Good is a new website that matches charities wishlists with people who have stuff to donate. You can browse by charities or by wishlists or you can submit what you have and to donate and Zealous Good will find a charity that needs it.
Some local charities I found using the site:
While some of these organizations are in need of items that you probably don't have lying around, like electronics, printers, etc. Others are looking for everything from school supplies and pet food to pet toys, Lego's and books. Your clutter could help a local charity on limited resources.
From them:
Zealous Good provides the missing and crucial link between people with stuff to donate and local charities. Zealous Good connects people with excess items to local charities with matching needs. By matching specific donations to specific needs, we help reduce the cost and effort of getting goods to charities.
Now that the kids are back in school and I can tackle the bigger decluttering projects I can't wait to give this a try!
Find Zealous Good on Facebook
See How it Works