Editor's Note: In November 2015 C&A Robot factory moved to 344 N. Milwaukee Ave., Libertyville.  With that move they ended open LEGO play.
The C & A Robot Factory is serious fun for future engineers. My three kids and I stopped by to check it out on a day off of school and I thought we would never leave. Located next to the Department of Motor Vehicles on Peterson Road in Libertyville, the place boasts a HUGE Lego train track and Duplo
building area for the younger set, as well as a section of stand-up building tables for more advanced Lego enthusiasts (and kids who don't eat small pieces.) A day of play costs $5.00 per child. That means you can stop by in the morning and come back after lunch, all for the same entry fee.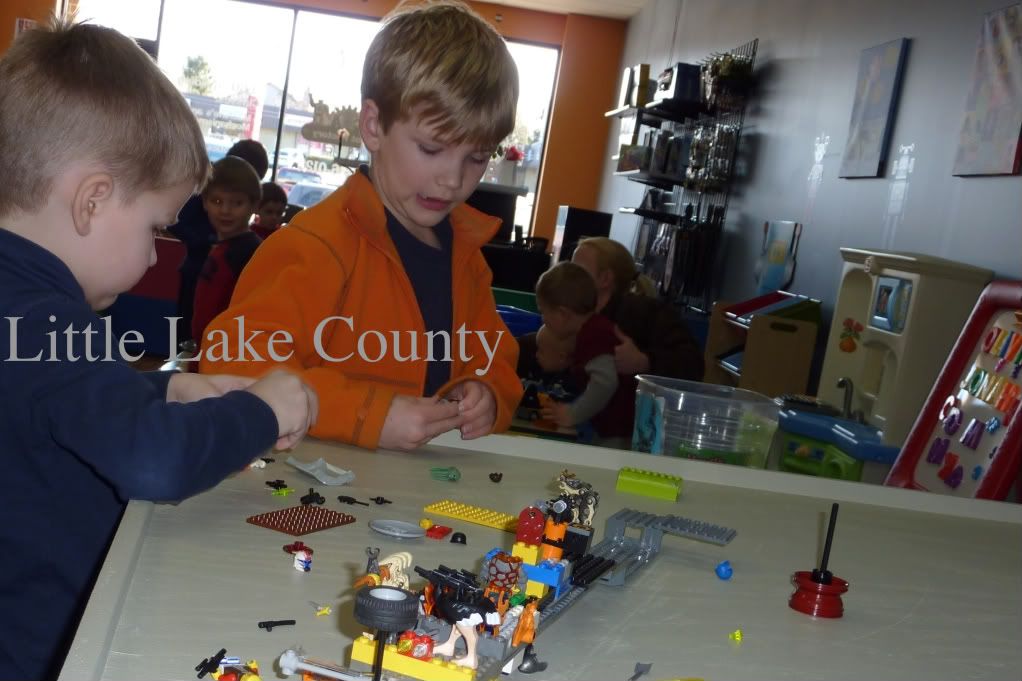 My two sons, ages 5 and 7, have been obsessed with Legos ever since their Dad introduced them to his Lego collection — a box filled with thousands of pieces from every Lego set he ever owned. At first, I wondered why I should pay for them to play with toys we already have at home (in excess), but the
place was so amazingly clean (even the Lego pieces sparkled) and the thought of not having to pick up every single, teeny, tiny, itty, bitty Lego quickly made up for the cost. In addition, my boys got a kick out of building with other children. There were plenty of pieces for everyone, lots of space to move around,
and friendly staff to encourage them in their designs. After a few minutes, they were so immersed in their work; I swear I could hear their brains buzzing.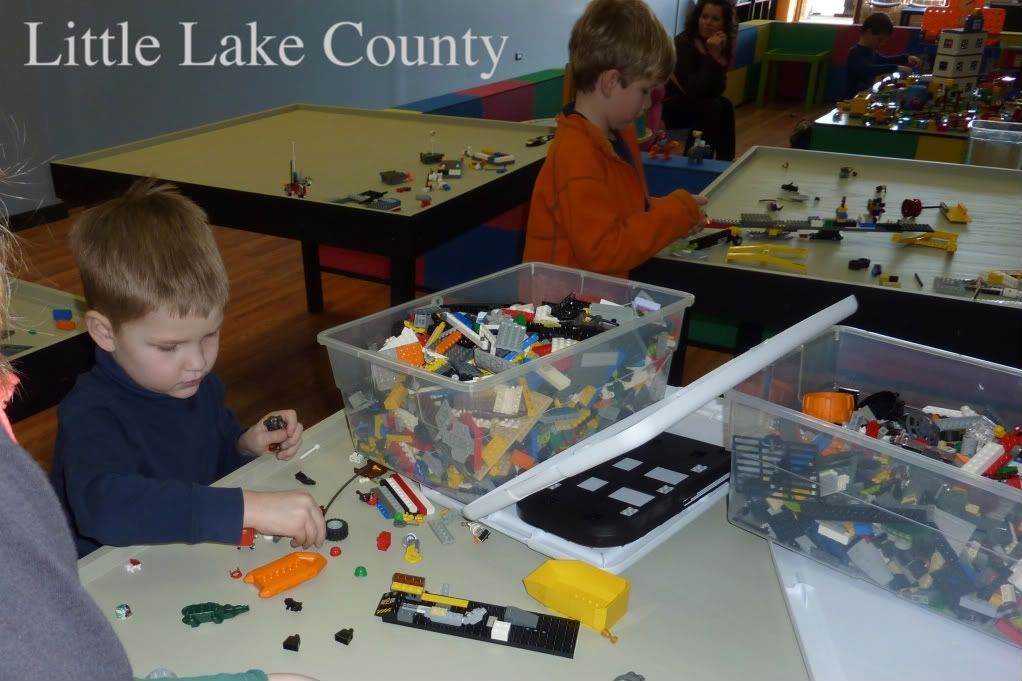 The Robot Factory is designed for ages 3 and up, and although most of the children there were under the age of 7, my 11 year old daughter (the lone girl in the place) got a kick out of making totem poles out of Lego heads. According to staff, this is a popular past-time for older kids. One caution however, since
most pieces come from a Star Wars, Harry Potter or Pirate play set, there are weapons aplenty. By the time we were ready to leave, almost every boy in the place had built something holding a gun, missile or light saber. So, if you find this particular aspect of boyhood disturbing – it is not the place for you.
Others will be astounded to see what their child can do with a little creativity . . . and about a gazillion small pieces!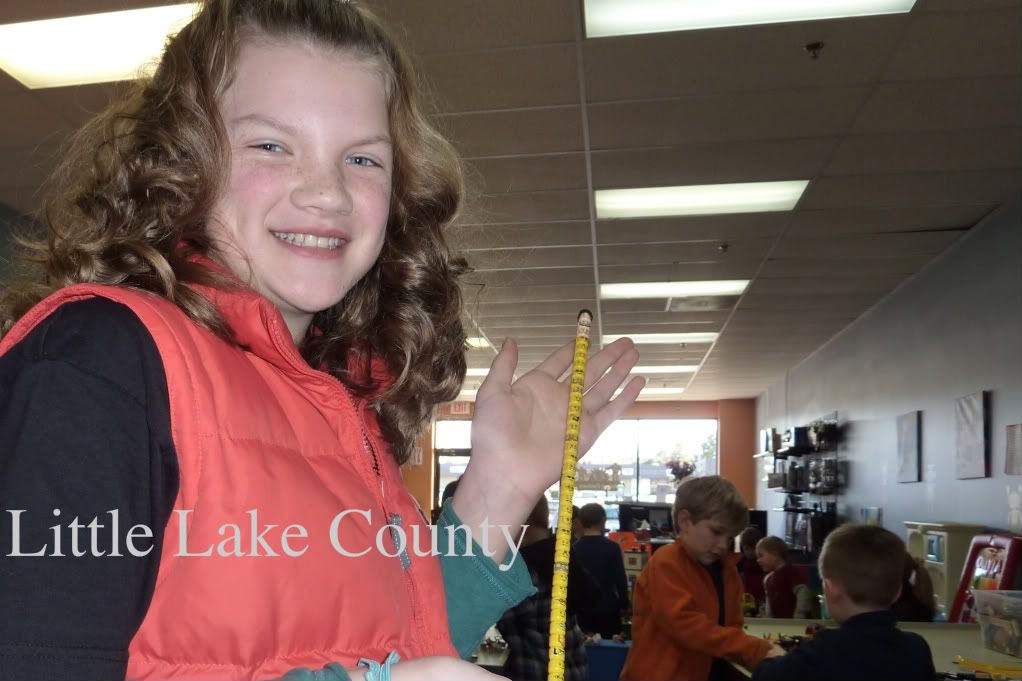 Locations, Hours, Etc. 
C&A Robot Factory
326 Peterson Road
Libertyville, IL 60048
(137 West off Milwaukee, next to the DMV, additional parking is available in back)
Day Play (for children over 3) $5 per child all day.