If you thought Legos were just for kids, think again.  Brickworld Chicago is an annual event hosted by Adult Fans of Legos (AFOLs), but it's loads of fun for the whole family.
These building enthusiasts gather to share what they've created and learned from each other.  Their motto is Share – Learn – Explore – Discover.   In keeping with this motto, individuals and teams of AFOLs display their creations in a 50,000 square foot exhibit hall open to the public during the third week of June.   This year's event was at the Schaumburg Renaissance Hotel and Convention Center.
We saw displays ranging from the original Star Wars sets to modern day Ninjago creations.  My hubby was more than thrilled to spend Father's Day reliving his childhood Lego obsession and our two  boys wore their cub scout uniforms to get $1 off each admission.  They also received sew-on patches and FREE Legos.  Need I say more?
Fortunately, my children are finally at the age where they don't have to touch every Lego they see, and relished the opportunity to talk to designers about their creations.  But for the more curious attendees, ropes were put up to keep little hands from touching the amazing creations.  For families with younger children, there was also a Lego construction play area and even a café.  I saw lots of strollers too, which easily navigated between the wide aisles, and bathrooms were easily accessible.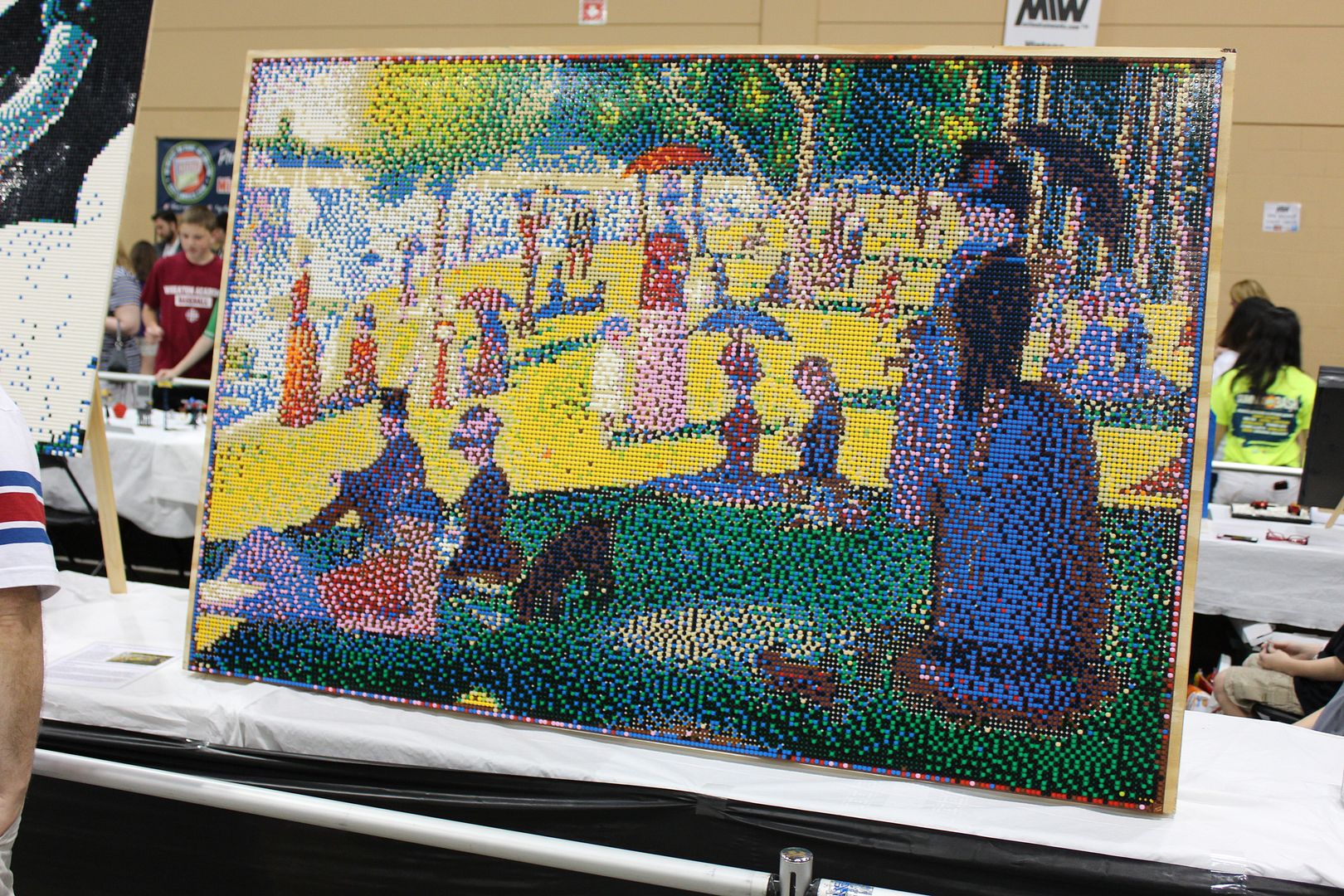 We easily spent 3 hours walking through the convention hall, talking to the exhibitors and taking photographs.  We saw movable Legos, movie themed Legos, Robotic Legos, Harry Potter Legos and all sorts of unconventional creations made from those little bricks.
Parking was free and single day admission was only $10 for adults, $8 for Seniors and Children (ages 3-9), and FREE for kids under 3.  All those Legos and not one on the floor — That's my idea of a great day!  This was definitely an event to relive again in 2014.
For more information and additional locations, check out the Brickworld Website .